Choose from a variety of Art Mediums and Venues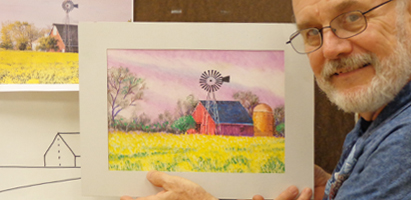 Choose from a wide variety of Art Mediums and Venues for Private Art Classes or Thursday Open Studio. David Smith, owner and licensed art teacher, begins each class by teaching you about the art medium you have chosen and encourage everyone to have fun learning more about the creative process.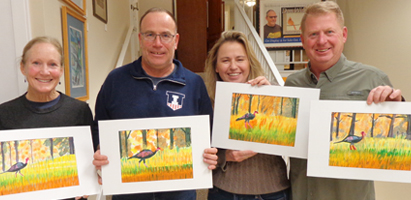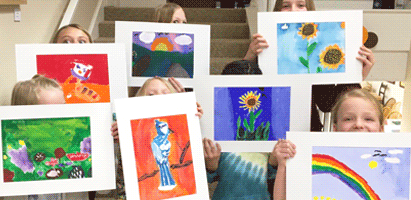 Painting and drawing can be taught 2 ways . . . David Smith will take your group Step-by-Step through a predetermined image. If you have over 6 people we can create a special image just for your group. If your group is more free spirited . . . Each person can choose their own visual reference, David begins with a short introduction about the art medium, then he encourage and assist everyone in their creative endeavors . . . Finding Joy in the Journey!
Experiment with various paint mediums . . . premium tempera on canvas board or watercolors. Learn how to paint without using a brush or how to use oil pastels as a paint medium.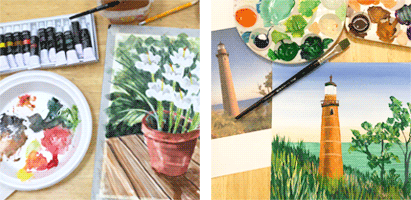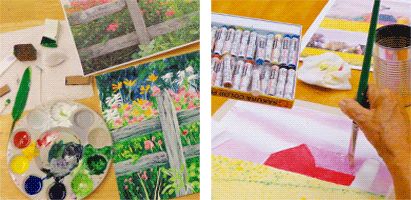 • Learn more about brush control and blending colors on the palette and directly on the canvas board. Build up the image by layering colors as you add more detail.
• Have fun painting without using a brush (feathers, sponges, cardboard, and more)
• Explore Pointillism, (painting with dots)
• By adding a little solvent transform oil pastels into a creamy paint medium

Learn more about drawning . . . colored pencils, oil pastels, pen & ink, and all forms of "graphite", pencils, sticks and powder.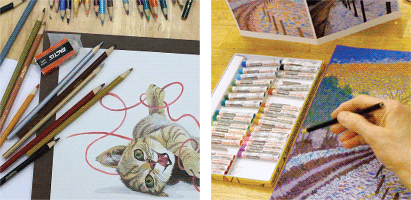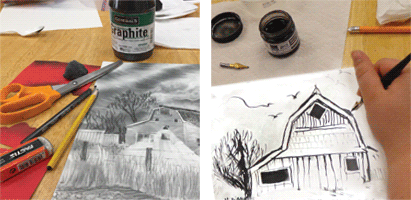 • Learn various drawing technique . . . Cross Hatching, Stippling, Blending and changing the "Lineweight"
• Use strong contrasts between light and dark to achieve a sense of volume in modeling 3- dimensional objects
• Understand more about shading to develop depth and tonal quality in your drawings
• When drawing with oil pastels discover how you can alter the mood of your drawing just by changing the paper color

Check out all the materials you can use to create 3-D scupltural artwork.
Discover how to use Paper Mache . . . without making a mess. Build 3-dimensional sculptures using recyclable materials for the armature, Paper Mache, and your imagination.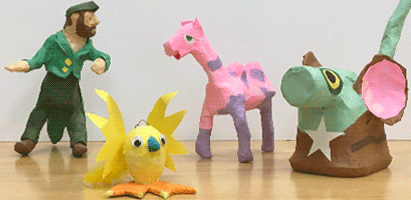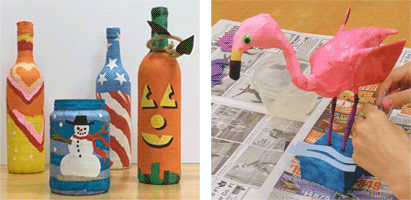 Learn how to folded paper . . . to make colorful dimensional art. Create a "Dragon's Head", working "Hand Puppet" or pop-up cards using "Origami" paper folding techniques.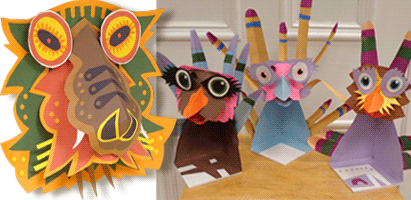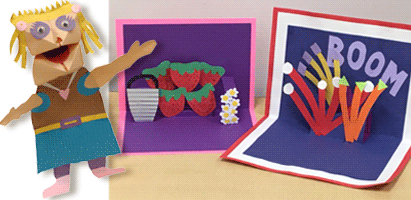 Combine yellow, blue and red air-dried clay . . . to create a wide range of colors to make small creatures and colorful elements to a decorative box. Using your imagination create a "BEASTY" on a premade "armature". Merge together folded paper techniques and air-dried clay figures to create an animal habitat or totem pole.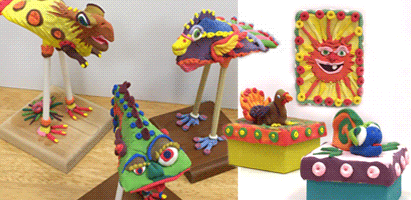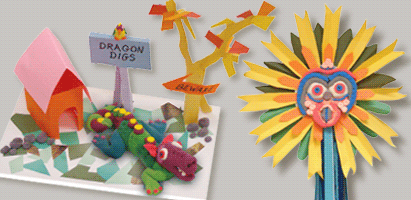 Printmaking comes in many forms . . . both children and adults can discover the joy of "Pulling a Print". Design your own stamp image, carve the image on a "soft–cut" printing plate, then learn to ink the plate and print cards, boxes and even wedding invitations.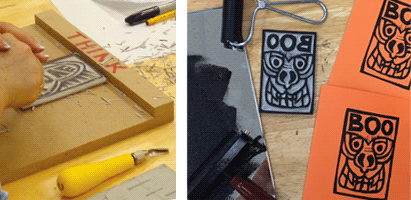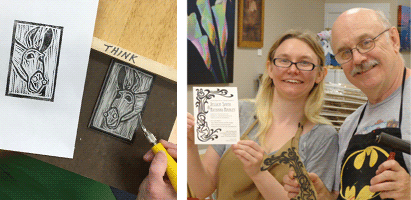 Use your imagination and a flat sheet of metal or metal wire . . . to create dimensional artwork. "Metal Tooling" is the process of transferring a 2-D image onto a flat sheet of metal then transform it into a 3-D metal low relief sculpture, which you can frame or adhere it to the lid of a small box to create a gift box. Fashion a basic human figure out of metal wire and make it uniquely yours by adding special embellishments.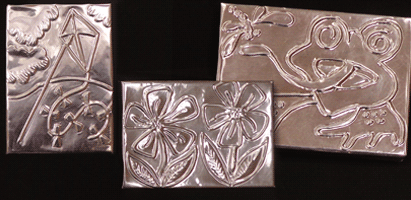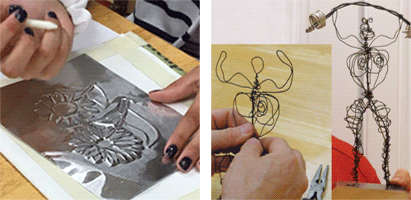 When you visit Smith Studio and Gallery you will realize teaching art to others is a very important part of our business plan.
We have dedicated a large portion of our main floor gallery to setting up a classroom complete with large hard wood tables, good lighting, kid/adult height sinks and a public restroom on the main floor. We believe the wide variety of professional artist's work on our walls inspires children and adults to experiment with various art mediums when discovering their own creative path.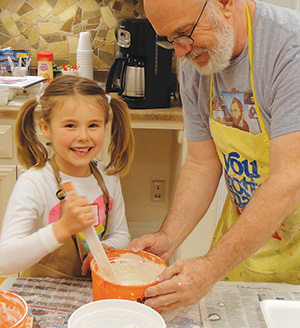 David Smith, owner and Illinois licensed art teacher, teaches all the scheduled and private art class at Smith Studio and Gallery. For over 37 years David has taught in both private and public schools at all levels; elementary though college. He has held workshops in India, Singapore and Australia for Very Special Arts an organization to help people with disabilities. David was recognized by the National Art Education Association as the 1994 "Illinois Art Educator of the Year", the Illinois Art Education Association as the 2011 "Elementary Art Educator" and also in 2014 he was recognized as an IAEA Distinguished Member. David Smith did not retire from teaching art . . . he moved it into the Smith Studio.

David begins all of our art classes by teaching you about the art materials you are using and encourage you to have fun learning more about the creative process. In the end our participants are amazed at what they have accomplished.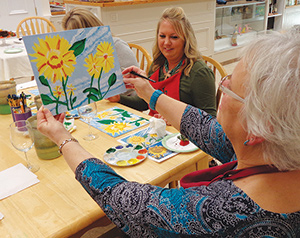 Everyone particularly enjoys our Step-by-Step painting and drawing classes, because we don't just tell you what to do . . . We give you the knowledge to develop your artwork, based on your individual skill level, and encourage everyone to embrace the idea that everyone's artwork will look different. In the end there is no right or wrong, there is only the joy of trying something new as you have fun sharing your creative experience with those around you.

Our goal is for everyone to have a positive experience . . . Finding Joy in the Journey!