As a Studio and Gallery
We believe the visual arts enrich everyone's life.
We are a gathering place for anyone who believes in the creative process, whether you gain inspiration by enjoying the creative expression of artists we represent . . . or exploring your own creative path through art classes we offer.

We are a Studio . . . offering you the opportunity to Plan Your Own Art Class or Art Party for children, families and adults that fits your schedule and interest. In addition we also have regularly scheduled Thursday Night Art Classes and Saturday Afternoon Children's Art Classes. Our goal is for everyone to have a positive experience and Find Joy in the Journey!

We are a Gallery . . . featuring original artwork for sale by David Smith, owner/resident artist, and represent over 20 extraordinary 2-D and 3-D regional gallery artists located throughout Illinois, Iowa and Wisconsin. We continually are on the lookout for current, innovative artists, who may not normally show in the area, to invite into our gallery for two month solo exhibition in our upper gallery.

Why do people choose to acquire original artwork and items created by an artist or craftsmen . . . or learn to create their own artwork?
Because it brings us JOY!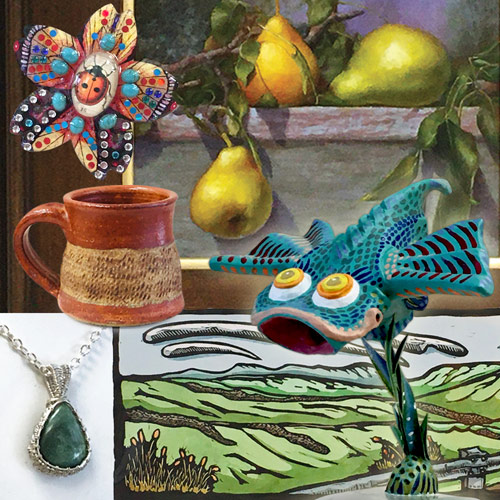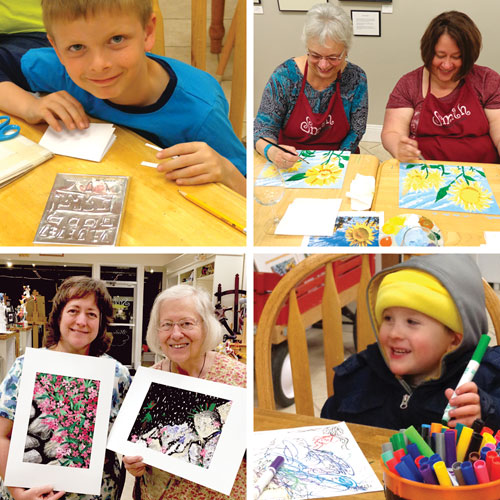 Welcome To Smith Studio And Gallery
Smith Studio and Gallery Featured Upper Gallery Artists,
Kent Broadbent, Abstract Expressionist Painting
On Display June 1 throug July 30
JULY 2021 We are planning to resume our Saturday Afternoon Children's Art Classes and Thursday Night Adult Art Classes . . . however if you miss "Doing Art" you can alway plan your own private art class with family and/or friends.

You only need 2 people to schedule a Private Art Class with family or friends. You pick the Day, Time, and Art Activity that best fits your group's schedule and interest.
In keeping with the Illinois coronavirus guidelines we that everyone wear a mask when entering our galley and try to observe hand sanitizing and social distancing guidelines.
Have fun exploring your creative side . . . while being surrounded by original artwork by David Smith and the artist we represent. When you are downtown bring your children in for a shot impromptu art outing. We always have drawing paper, markers and crayons out for anyone who wants to have fun drawing, or just wants to come to relax and enjoy the artwork on the walls.