Welcome to Smith Studio
Smith Studio and Gallery is a gathering place for anyone who believes the visual arts enriches everyone's life. We invite you to wonder our gallery. Enjoy the thrill of finding unique gifts and artwork created by the professional artist we represent . . . or have fun participating in one of our art classes and discovering your own creative path.

As a Studio . . . we offer a wide range of art class venues for all ages; children,teens and adults. Check out our 2022 schedule for Saturday Children's Art Classes, Thursday Open Studio and Thursday Cork & Canvas Art Classes. If our scheduled art classes don't fit your needs. . then consider planning your own Private Art Class / Art Party that would best fits you group's size, schedule and interests.

As a Gallery . . . we feature original sculptures and artwork by David Smith, owner/resident artist. In addition to representing over 20 accomplished Midwest art fair and gallery artists, who might not normally be seen in the area . . . offering a wide range of original artwork, paintings, drawings, hand colored relief prints, jewelry, wood carvings, mixed media wall art, pottery . . .

Why are the creative arts an important part of our lives?
The creative arts brings us Joy!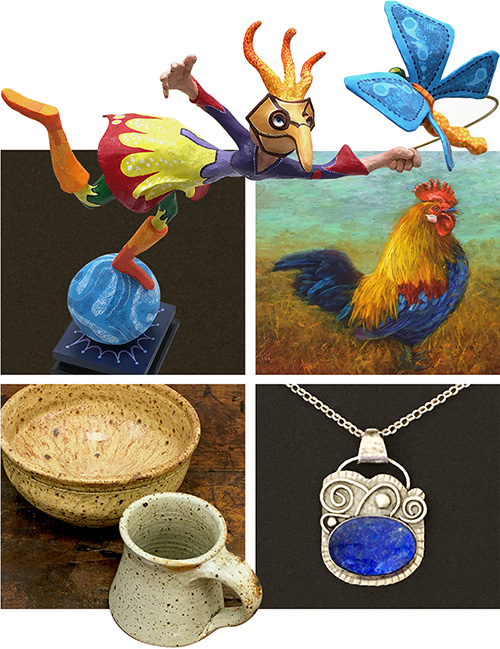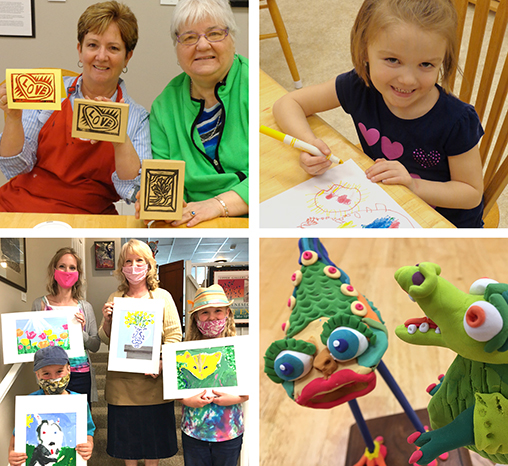 SMITH STUDIO . . . YOUR BUSY DAY OASIS
Our goal is for everyone to have a positive experience . . .
. . . Finding Joy in the Journey!
Checkout Smith Studio and Gallery Featured Gallery Artists.

Kurt Kamholz
Rural landscapes viewed through a car window . . .
On Display and For Sale
August 1 thru September 30, 2022
We are always on the lookout for current, innovative artist, who may not normally show in the area, to invite into our gallery for a two-month solo exhibition in our upper gallery.

When you are visiting Geneseo' downtown, business district, consider bringing your child i for a short impromptu art outing. We alway have drawing paper, markers and crayons out for anyone who wants to have fun drawing and talking about "Making Art". In addition, we invite you to take a break, relax in our upper gallery and enjoy the artwork on the walls.